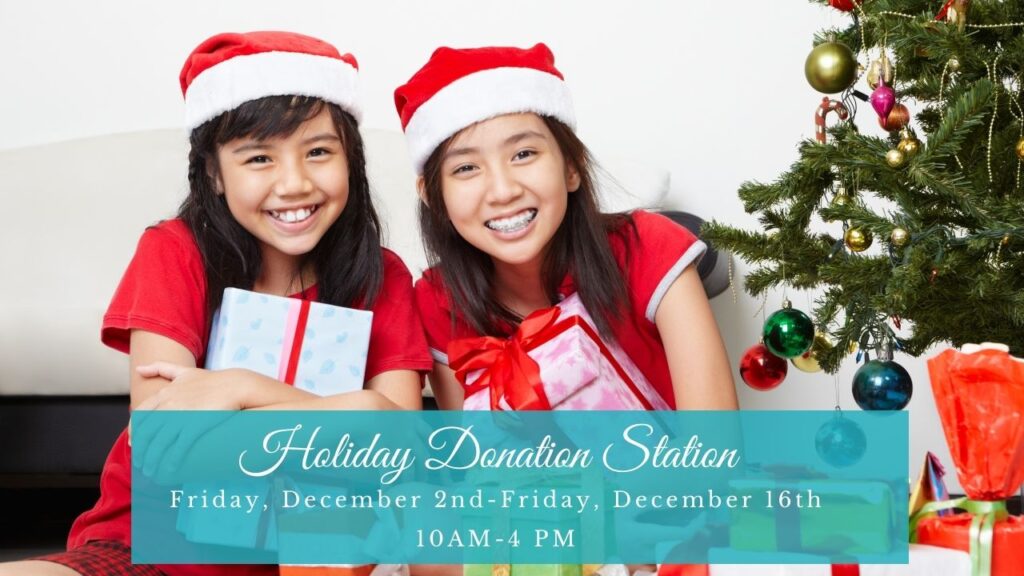 We are excited to announce we will be hosting our Holiday Donation Station again this year starting Friday, December 2nd- Friday, December 16th from 10AM-4 PM!
Help us spread holiday joy to the youth and families we serve at CRH by volunteering or donating!
Volunteering:
We are currently seeking volunteers to help us accept gifts, thank donors, and write receipts at our donation station which will be located inside our lobby area. Individuals are more than welcome to bring someone else with them and kids 8 years or older are welcome with adult supervision. If interested in volunteering, please sign up through the following link:
https://calendly.com/childrensreceivinghome/2023-holiday-donation-station
If you would like to volunteer with a group 5 or more, please email Rmeza@crhkids.org.
Donating:
Fulfill our kids' holiday wishes by dropping off a gift at our Holiday Donation Station or purchasing a gift on our AmazonSmile or MyRegistry.